In 2009 three like-minded people got together. Each of us had been working in different places in the world to help lift families out of poverty, but wanted to do something more. What inspired us most was the idea of creating opportunities for women artisans to thrive.
So was born Prosperity Candle, a social enterprise that supports refugees and artisans through candle-making. As we like to say, there's a story behind every candle we pour.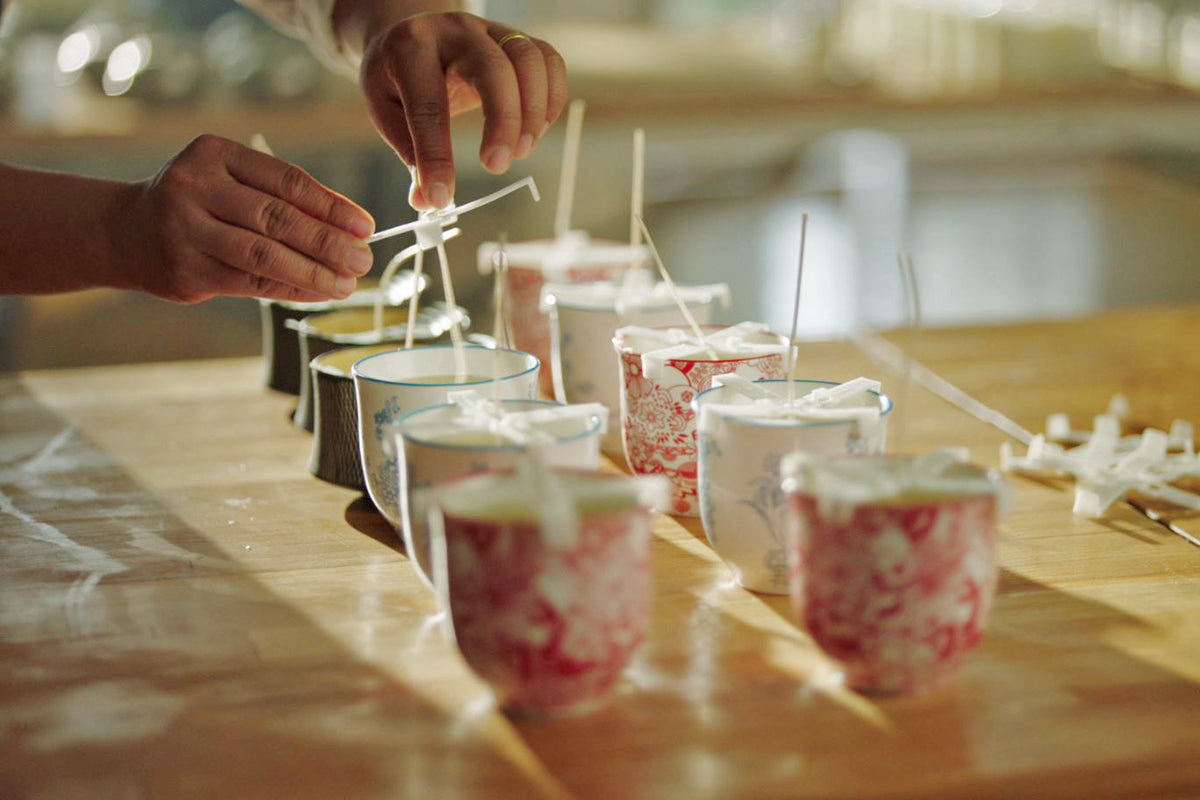 Handmade Candles Designed for Good
Our handmade candles are created by a woman artisan building a brighter future for herself and her family using all-natural soy & coconut waxes, pure cotton and wood wicks, and premium fragrances made with essential oils. We never add any dyes or enhancers. 
We never add any dyes or enhancers. Interested in learning more about Prosperity Candle's brand and our candles? Take a look at our bestsellers and our new candles.
Today we are a team of people working side-by-side
in a sunlit studio on the 3rd floor of a century-old mill building in western Massachusetts.
We share the belief that equal opportunity for women and girls everywhere creates a brighter future for all. 
That's the short version... curious to know more? Check out the Full Story!
More About Us
We celebrate creativity and quality, support fair trade and ethically made goods, and argue that every product - if made the right way - can help make the world a better place. We don't like unhealthy stuff in our homes. We love things that are sustainably made and can be reused or repurposed.

We believe that welcoming refugee families and helping them to build new lives lies at the foundation of American values. Or as someone else more eloquently put it, "Welcoming refugees is what this country does best... it's the Statue of Liberty in action."

Most importantly, we believe in contributing to the common good, and in shared prosperity where everyone everywhere has the opportunity to thrive.

As a social enterprise, Prosperity Candle's charter prioritizes public benefit above all else. That means everything we do puts our mission and values first, no matter what. We support fair trade principles and are B-Corp certified for community and environmental sustainability. For 2 years in a row, we've been recognized by B-Lab as a Best for the World small enterprise.
learn more here